There's a thrill that comes with offroading. The excitement of exploring uncharted territories, conquering challenging obstacles, and traversing breathtaking landscapes is an experience unlike any other. As offroading enthusiasts, we're constantly on the lookout for tools and resources to enhance our adventures.
Enter OnX Offroad – a powerful, feature-packed app designed specifically for offroad enthusiasts. But, how much does OnX Offroad cost? In this article, we'll delve deep into the app's pricing structure, features, and benefits, enabling you to make an informed decision about whether it's the right investment for your offroad escapades.
What is OnX Offroad?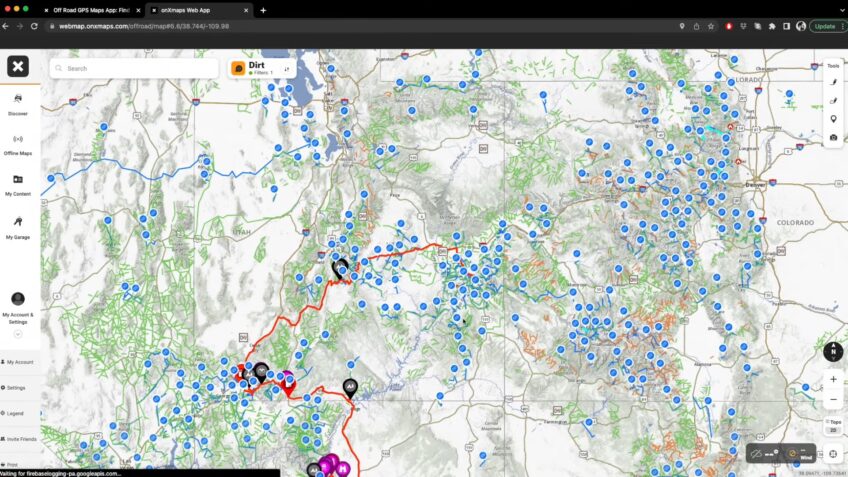 Before diving into the cost, let's first explore what OnX Offroad is and why it's become a popular choice among offroad adventurers.
The Ultimate Offroad Navigation App
OnX Offroad is a comprehensive navigation app specifically designed for off-road enthusiasts. Developed by onXmaps, Inc., the app offers a plethora of features aimed at making your offroad trips safer, more enjoyable, and well-planned. OnX Offroad boasts a detailed map of over 550,000 miles of offroad trails in the United States, with coverage across all 50 states.
Unparalleled Map Detail
The app's high-resolution maps provide detailed information on topography, public land boundaries, private property lines, and more. You'll find key landmarks, campsites, and points of interest (POIs), as well as crucial information on trail difficulty levels, seasonal closures, and vehicle restrictions. Additionally, the app features satellite, topo, and hybrid map views, making it a versatile tool for all your offroad navigation needs.
Offline Functionality
One of the standout features of OnX Offroad is its offline functionality. You can download maps for use when you're beyond cellular service, ensuring you always have access to crucial navigation data, even in the most remote areas.
Tracking and Sharing Capabilities
OnX Offroad also allows users to track their journeys, add custom waypoints, and even share routes with fellow offroad enthusiasts. This makes planning group trips or sharing your favorite trails with friends easier than ever before.
Exploring Your Options
Now that we've covered the basics of what OnX Offroad is and what it offers, let's dive into the pricing structure. The app offers two main subscription plans, catering to different needs and budgets.
Premium
The Premium subscription is the entry-level offering, providing access to all the app's features for a single state. This plan is perfect for those who are primarily off-road within their home state or have a specific area they frequent. The Premium plan is priced at $29.99 per year.
Elite
For those seeking more extensive coverage, the Elite subscription offers access to the app's full suite of features across all 50 states. This plan is ideal for avid offroaders who explore various states or those who travel frequently. The Elite plan is priced at $99.99 per year.
Free Trial
If you're still on the fence about whether OnX Offroad is the right investment for you, the app offers a 7-day free trial. This allows you to test out the app's features and functionality before committing to a subscription. Simply download the app, sign up for an account, and start exploring.
Is OnX Offroad Worth the Investment?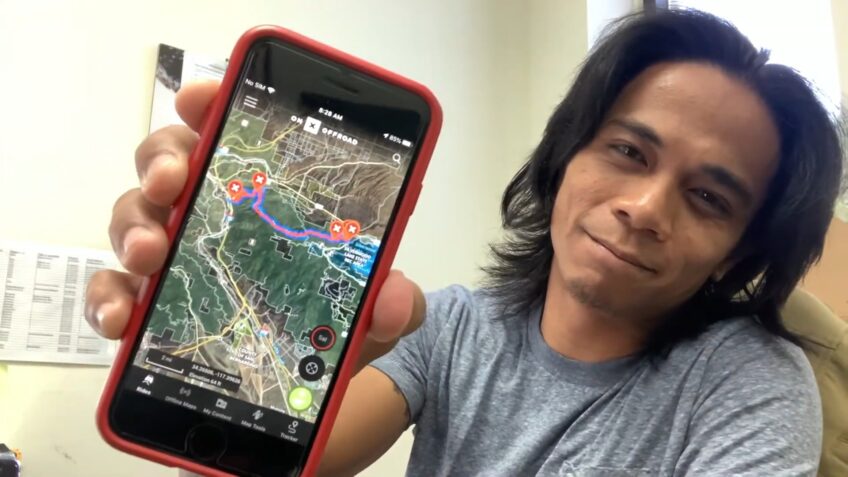 To determine if it is worth the cost, let's weigh the benefits and value it provides against the subscription fees.
Comprehensive Mapping and Navigation
OnX Offroad offers unparalleled mapping and navigation data for offroad trails across the United States. With over 550,000 miles of trails, high-resolution map views, and detailed information on topography, land ownership, and trail difficulty levels, the app provides an invaluable resource for planning and executing your offroad adventures. For those who are off-road regularly or are serious about exploring new trails, this alone can justify the investment.
Offline Capability
The ability to download maps for offline use is a game-changer for offroaders. Many offroad trails are located in remote areas with limited or no cell service, making it essential to have access to reliable navigation data. With OnX Offroad's offline functionality, you can confidently explore remote trails without worrying about losing your way.
Enhanced Safety
OnX Offroad not only enhances your offroad experience but also makes it safer. The app's detailed trail information, including vehicle restrictions, seasonal closures, and difficulty ratings, helps ensure you're prepared and equipped for the trails you're tackling. Furthermore, tracking and waypoint features can be invaluable in case of an emergency, as they allow you to retrace your steps or share your location with others.
Community and Sharing
The app's route-sharing capabilities make it an excellent tool for connecting with fellow off-road enthusiasts. Sharing your favorite trails, organizing group rides, or discovering new routes becomes a seamless process with OnX Offroad.
Weighing the Benefits
Ultimately, the value of OnX Offroad comes down to how frequently you offroad and the importance you place on having detailed, accurate, and up-to-date trail information. If you're a casual offroader who only hits the trails occasionally, the app's subscription cost might outweigh its benefits. However, if you're a passionate offroad adventurer seeking to make the most of your trips, the app's wealth of information and features can make it a worthwhile investment.
Factors to consider
When choosing a navigation tool for off-roading, there are several factors to consider. One important factor is the accuracy of the tool, as off-roading often requires precise navigation. Another factor is the level of detail provided, such as the availability of satellite imagery, topographic maps, and trail information.
It is also important to consider the durability and reliability of the tool, as off-roading can be tough on equipment. Cost is another factor to consider when choosing a navigation tool for off-roading. While there are many free options available, they may not provide the same level of accuracy and detail as paid tools.
On the other hand, some paid tools can be quite expensive, and may not be worth the investment for occasional off-roaders.
Tips for Maximizing Your OnX Offroad Experience
To get the most out of your OnX Offroad subscription, consider the following tips:
Take advantage of the 7-day free trial to familiarize yourself with the app's features and functionality before committing to a subscription.
Thoroughly research and plan your offroad trips using the app's detailed trail information, ensuring you're adequately prepared for the trails you'll be tackling.
Regularly update your app to benefit from the latest trail data and app enhancements.
Use the tracking and waypoint features to document your trips, making it easier to revisit favorite trails or share them with fellow offroaders.
Join offroad forums or social media groups where users share their experiences, tips, and favorite trails.
This will help you stay informed about the latest developments and make the most of your subscription.
FAQs
Does OnX Offroad support international trails?
Currently, it focuses on offroad trails within the United States and does not include international trial data.
Is OnX Offroad available on both Android and iOS devices?
Yes, it is available for download on both Android and iOS devices.
Can I use OnX Offroad on multiple devices with a single subscription?
Yes, you can use your subscription on multiple devices, provided you log in with the same account on each device.
How do I cancel my OnX Offroad subscription?
To cancel your subscription, you will need to do so through the app store from which you initially purchased the subscription (Google Play Store or Apple App Store).
Does OnX Offroad offer any discounts or promotions?
It occasionally offers discounts and promotions. To stay informed about these offers, it's a good idea to follow their social media channels or sign up for their newsletter.
Are there any alternatives to OnX Offroad?
Yes, there are other offroad navigation apps available, such as Gaia GPS, Backcountry Navigator, and AllTrails. However, it stands out for its comprehensive trail data, detailed maps, and features tailored specifically for off-road enthusiasts.
Conclusion
OnX Offroad is a powerful navigation app designed specifically for off-road enthusiasts. With its comprehensive trail data, offline capabilities, and route-sharing features, it can greatly enhance your offroad experience. While the subscription cost may be a consideration for some, the benefits and value provided by the app make it a worthwhile investment for many avid offroaders.
By understanding the app's features, and pricing options, and utilizing the available resources, you can make an informed decision about whether OnX Offroad is the right fit for your offroad adventures. Happy trails!